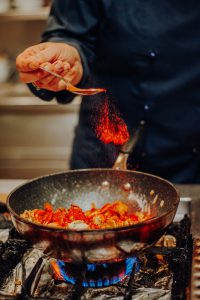 Let's talk about food and about making food. About where it comes from, who made it and how it found it's way on our table.
Our products grow in the region, are fresh and in excellent quality. Their origin is transparent, the transit routes short and the economic value added therefore big.
Bereits 2009 wurde "GenussReich", the culinary association around the Styrian Eisenstraße, was founded, with the aim presenting the variety of products in the region. But the aim is not just buying local products, than even more keeping the economic value added in our beautiful region. Different types of companies found together in our network. The range includes producers of all sectors, restaurants and shops and also crafts- and nature businesses. Our vision is to highlight the touristical attraction of the region with our attractive offers and to call the next generations' attention for the variety lying in front of them.
Shopping in the neighbourhood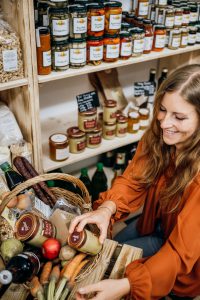 "GenussReich" connects people of the region. All the high-quality products, that rise and grow in the region need a platform. Producers, which haven't got a direct distribution nor a farm shop, are supported by the "GenussReich" shop-partners. Here you'll find everything from "GenussReich" and get qualified consulting. Client-friendly opening hours make it easier for the consumers buying local farmers' products beyond restricted times of farm-gate sales. Fresh goods, like aromatically farmers bread, can be pre-ordered too.
Why roaming in the distance? The best things are nearly by.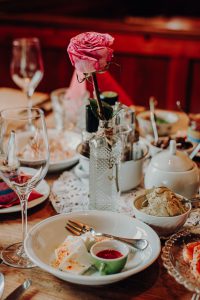 You'll really taste the region at the "GenussReich"-restaurants. Committed to the culinary heritage of the region our hosts will serve local products in a creative way. The products rise and grow in the region, are fresh and high-quality. Proving spirit of times our hosts offer a wide range of local breakfast- and brunch offers, overnight stay mit culinary highlights, catering and partyservice for any occassions. For the future we're planning to strenghten our common appearance with theme weeks with culinary core themes and events. The variety of honors for our "GenussReich"-restaurants proves, that the high-quality local offers are rewarded.