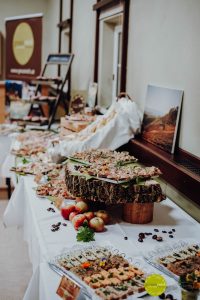 If you're looking for the right catering for celebrations any type, you'll find it for sure in our "GenussReich".
Our restaurants and producers are using local products and producing by themselves. They are characterized by best freshly quality and professional consulting. Each buffet is created individual and with lots of love.
You can't decide in this wide choice? We'll help you to find the right partner.